Cooperation with Schools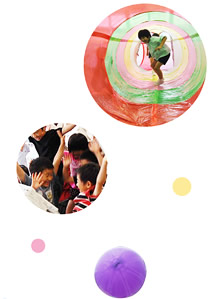 We offer a program called gMuseum School,h in which large groups can experience both gart appreciationh and gcreative activitiesh in one day. Many schools and kindergartens in Hamada and surrounding towns and cities enjoy this program.
After examining artworks with a museum curator, kids are given a chance to challenge themselves to create their own works. They often create collaborative works and engage in wonderfully dynamic creative activities.